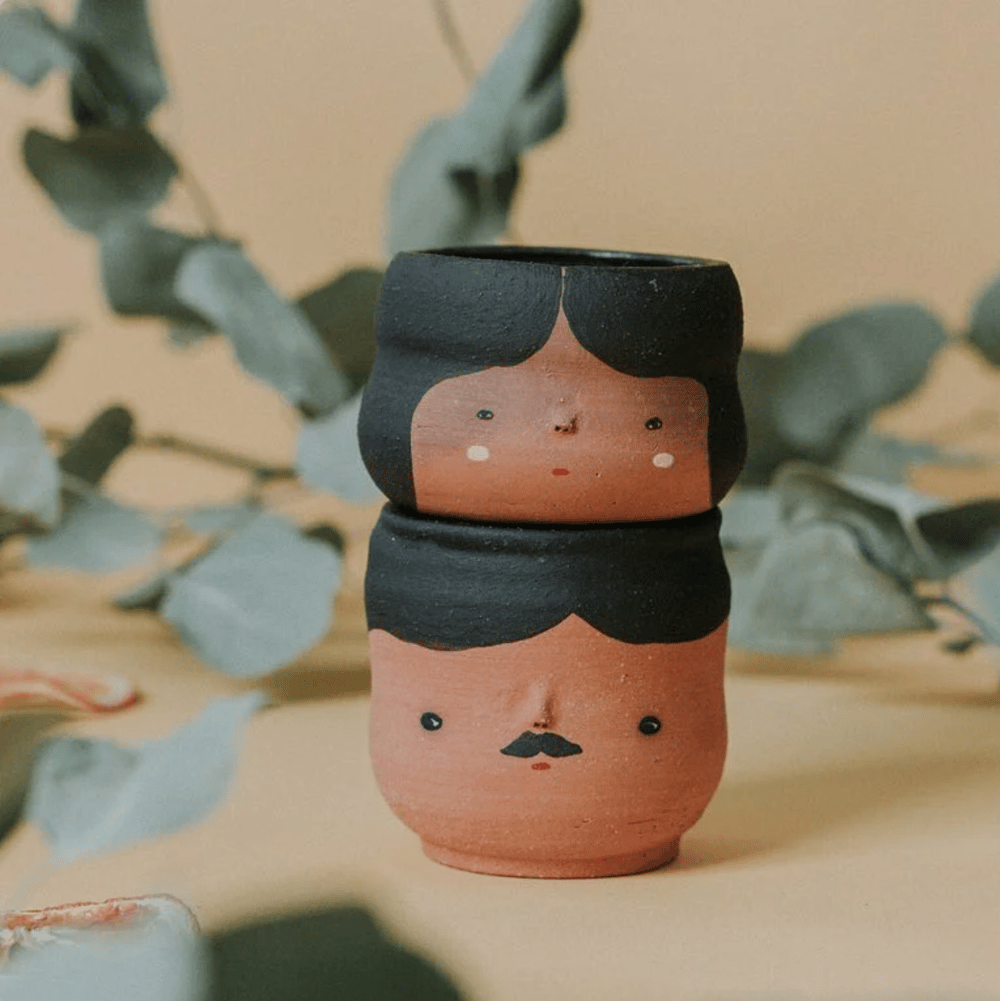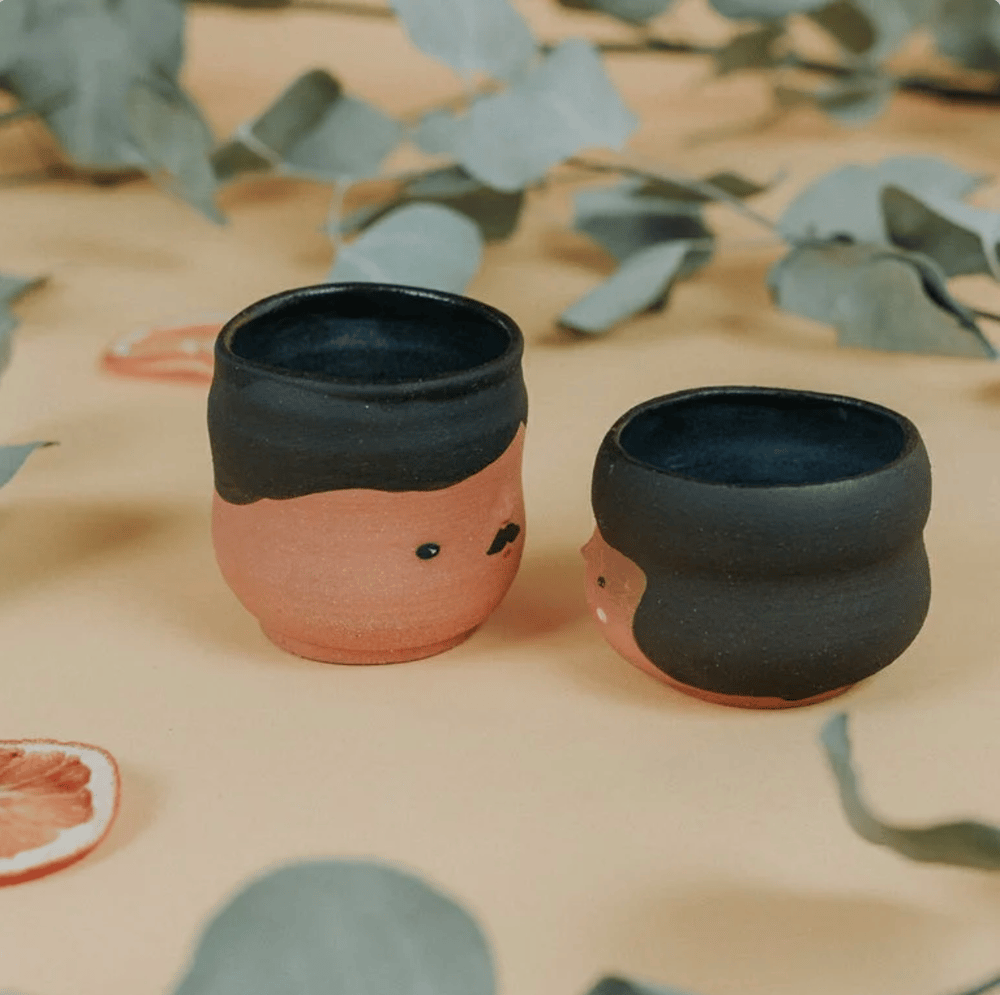 Create your own niña y chico! All you have to do is send over a photo and fill out our custom form. These make great gifts for others, particularly wedding gifts! You can even get a name or short message painted on the back : )
Wheel-thrown cups from various clay bodies. Hand painted and hand sculpted facial features. Galaxy Blue glaze interior. They are one-of-a-kind and made with love, just like the people they were inspired by. Perfect for tea time, a little rosé, or espresso. They also make a great little planter.
Baby size: Approximately 3" wide, 2.5" mouth, 3" tall. Holds 4 oz of water or 2" plant.
Mama size: Approximately 3.5" wide, 3" mouth, 4" tall. Holds 6 oz of water.
Microwave and food safe. Hand wash recommended. Made and painted by hand.


Want this item? Buy it from Uno+Ichi