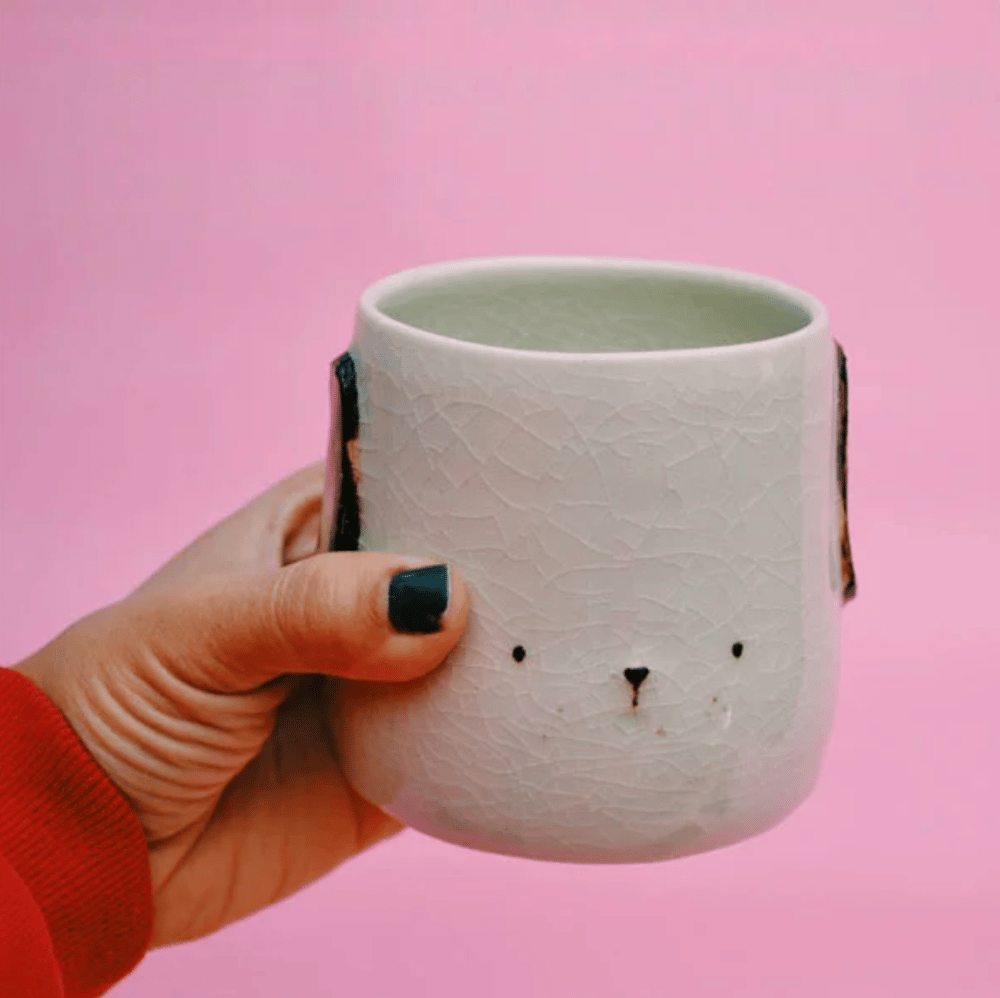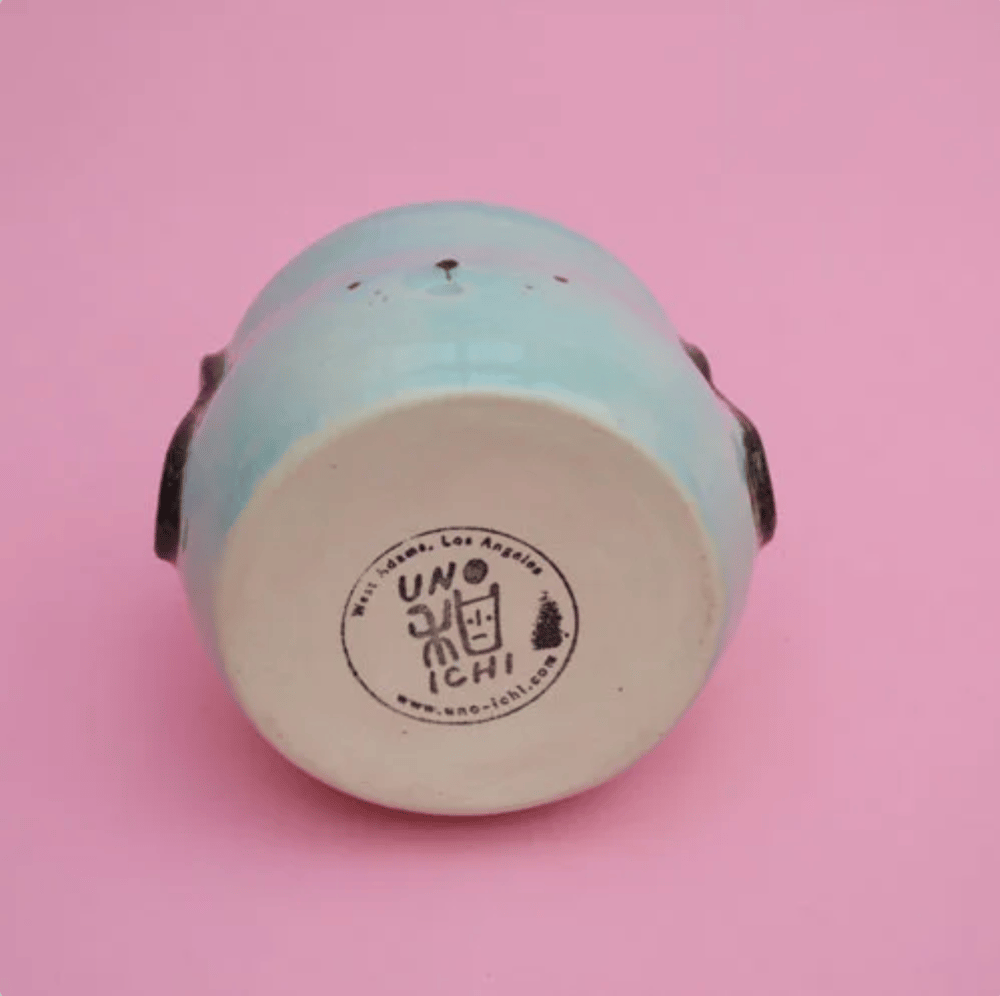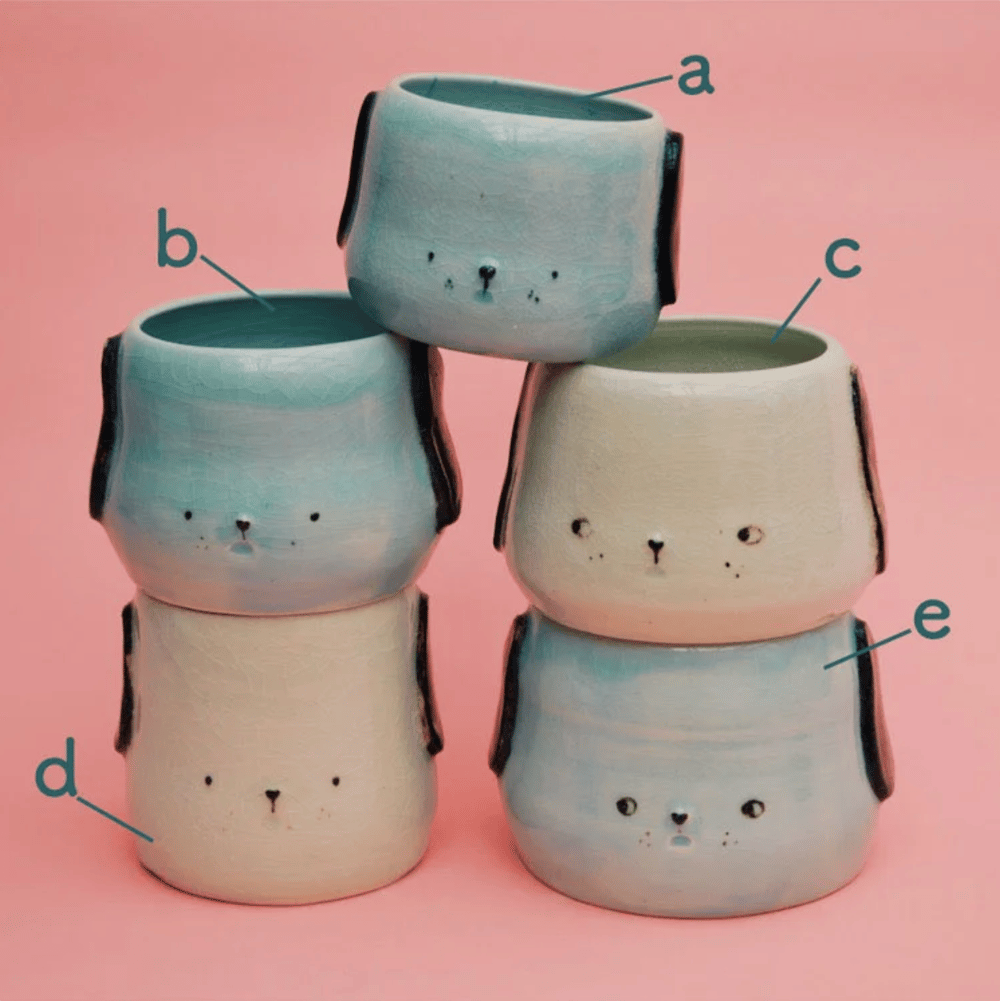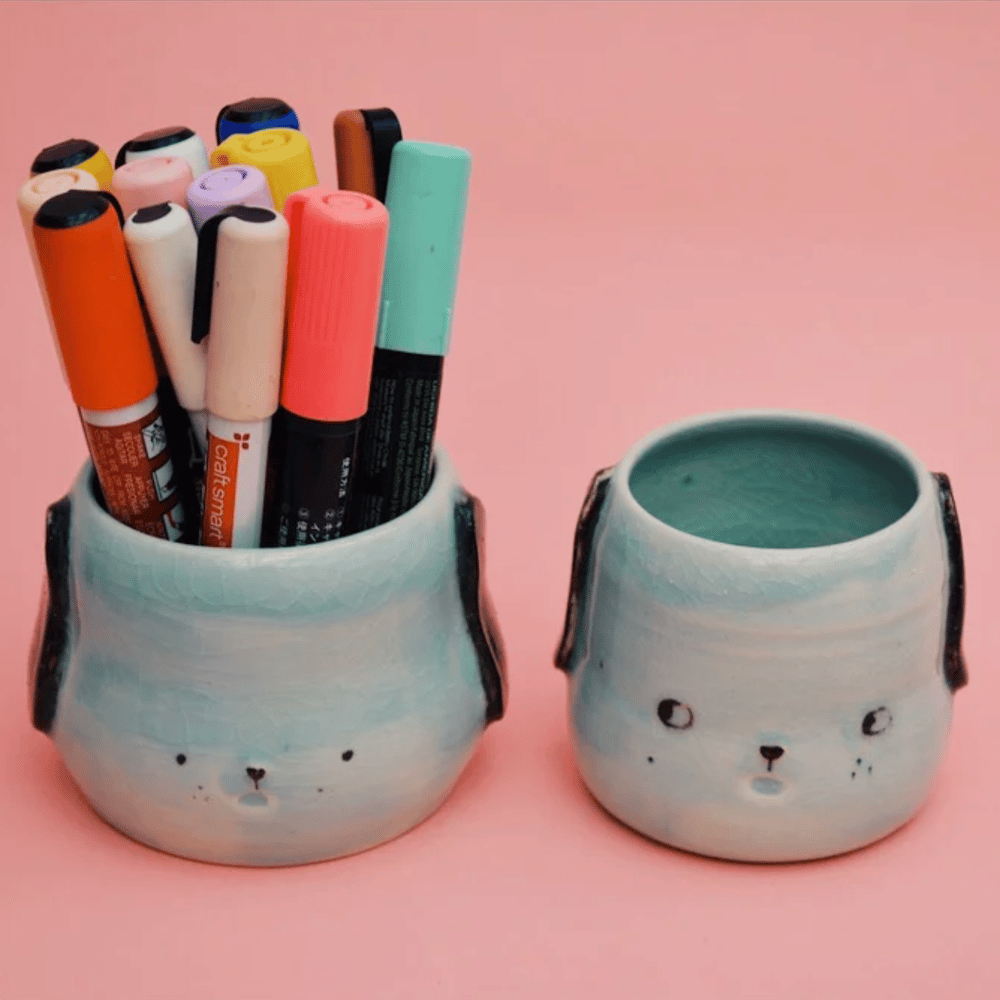 Introducing Neighbordog! Neighbordog is a rambunctious dog that lives next door. He loves to bark at the mailman and startle anyone walking by the gate. He really knows how to entertain himself.
Hana made this little guy by hand on the wheel. Each ear was then rolled out and attached. The piece was then carved (his mouth), painted, and fired in the kiln at 1800 degrees. A transparent bright robin's egg blue glaze or frosty clear glaze was then applied. Finally it was placed in the kiln for it's second firing at 2200 degrees.
It is food, microwave and dishwasher safe. Great for keeping your pens in on your desk, a cup of tea, or a small plant. The ears serve as an extra barrier for hot drinks in lieu of a handle.
Please note that "c" has a drainage hole for a plant.


Want this item? Buy it from Uno+Ichi