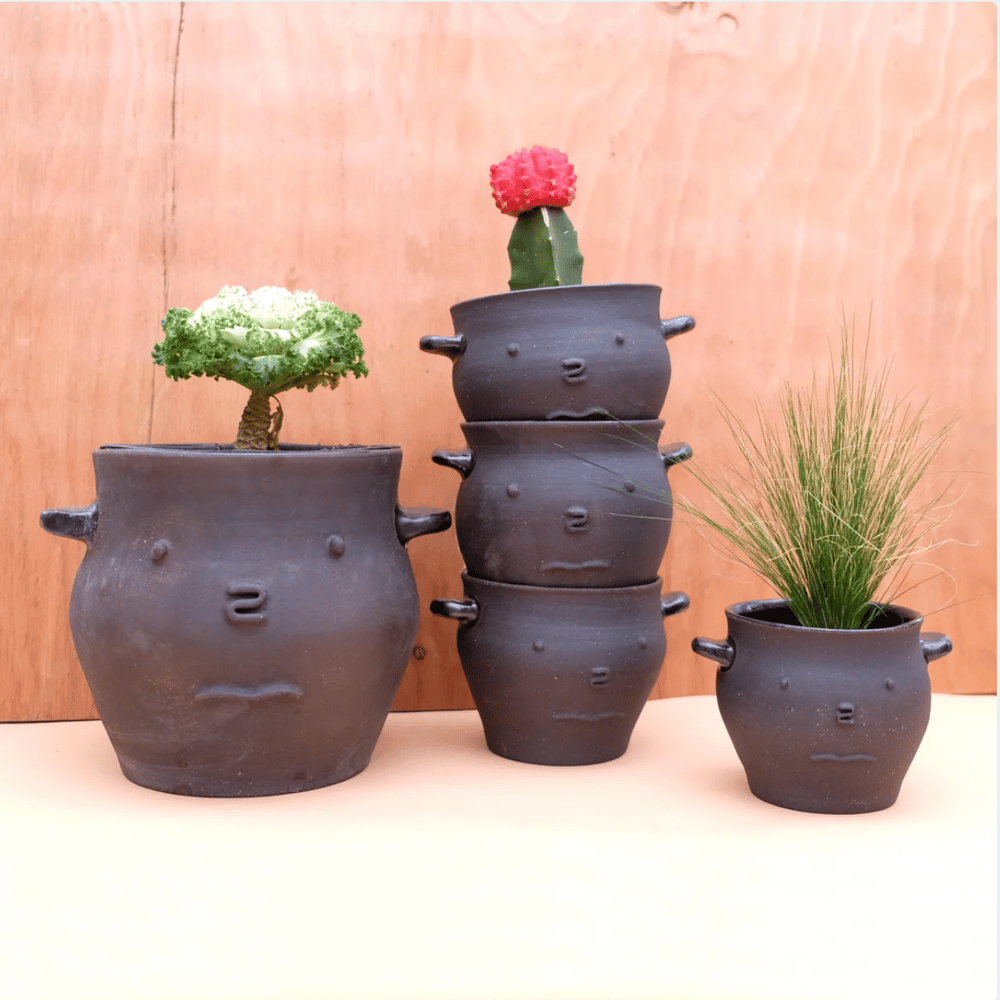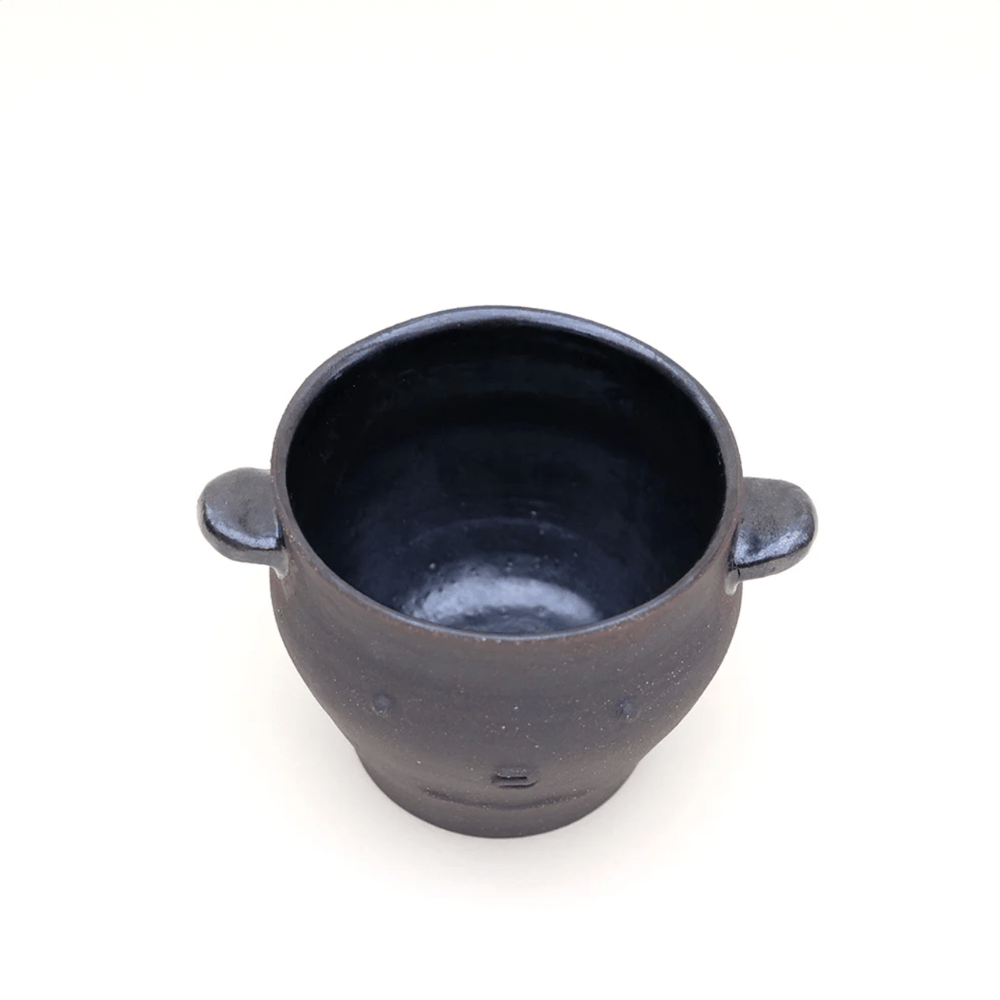 This HONEY POT planter is reminiscent of childhood and the little sugary characters on Korean stationary accompanied by bad English that we so adored. The 'ㄹ' character on the nose is a letter in the Korean alphabet, pronounced 'li-eul'. It could be interpreted as a backwards 's' but that's the beauty in the deconstruction of these characters — once taken out of context, they lose their meanings, and the meaning is reconstituted and personal to its viewer. Diverse languages are at the core of Uno+Ichi's identity and brand, such as in our name and logo. In our practice, we deconstruct and mix motifs, signs, and symbols from various cultures and histories, and this appropriation represents the postmodern, global, and hybrid world that we live in. This fragmentation and thus abstraction of signs create a visual palette and foundation for our characters.
Wheelthrown planter made from a dark espresso brown clay body. Charcoal black glaze in the interior. Available in two sizes: Baby & Large.
Baby: Approximately 3 1/2 " tall, 3 3/4" wide.
Large: Approximately 6 1/4" tall, 6 1/2" wide.
Dishwasher and microwave safe. Made and painted by hand.
*Please note that this item is handmade and therefore may vary slightly.


Want this item? Buy it from Uno+Ichi