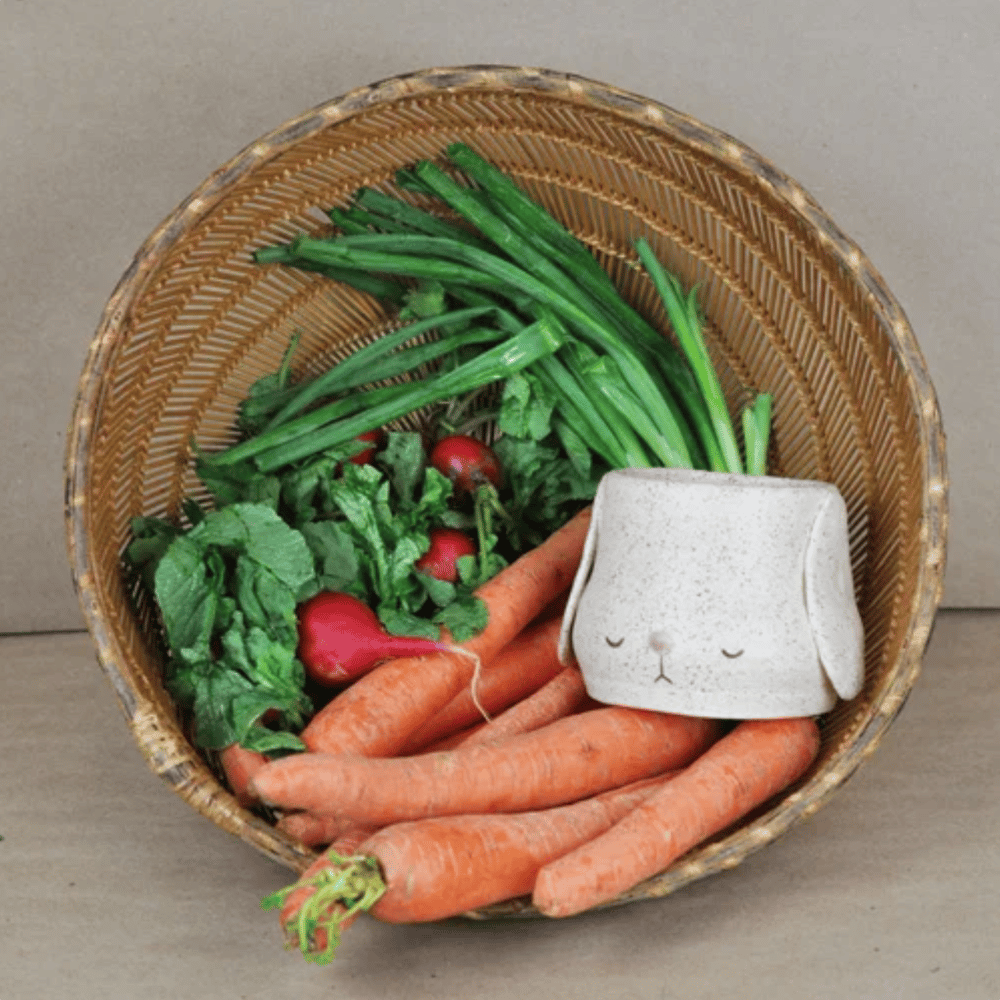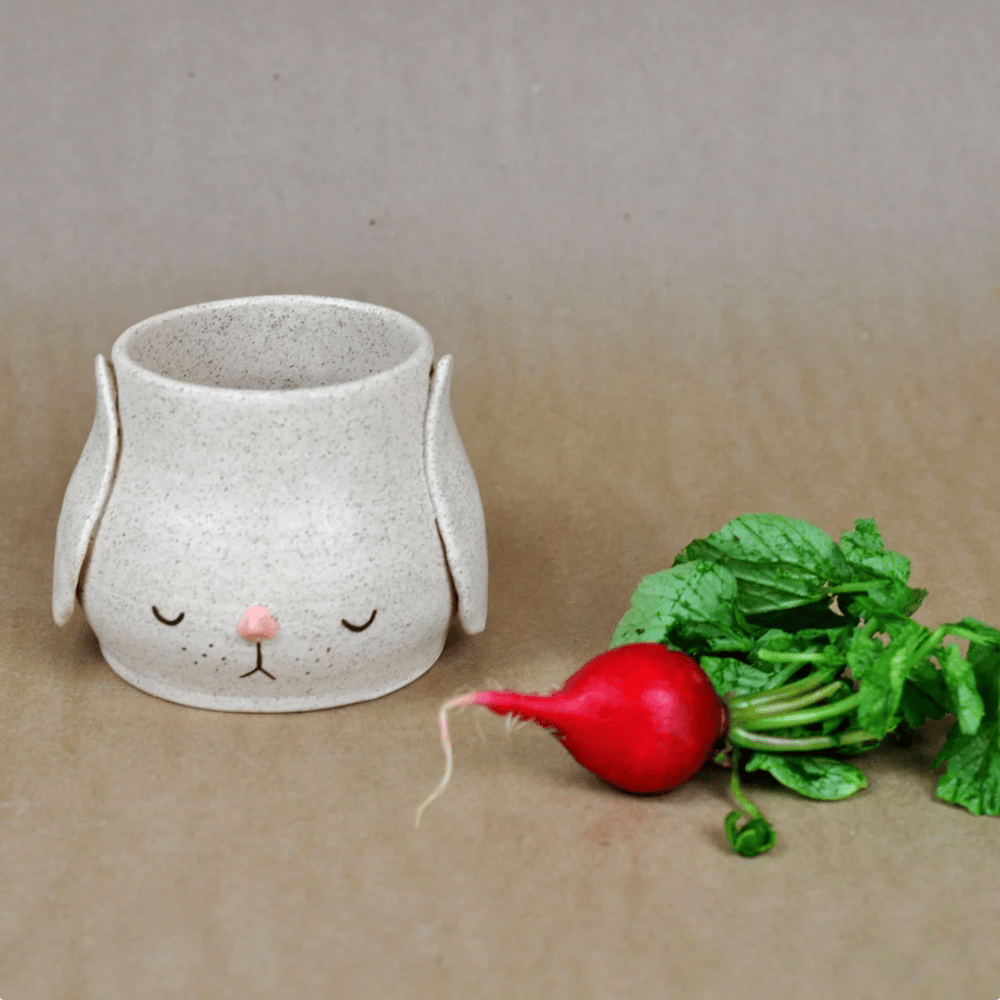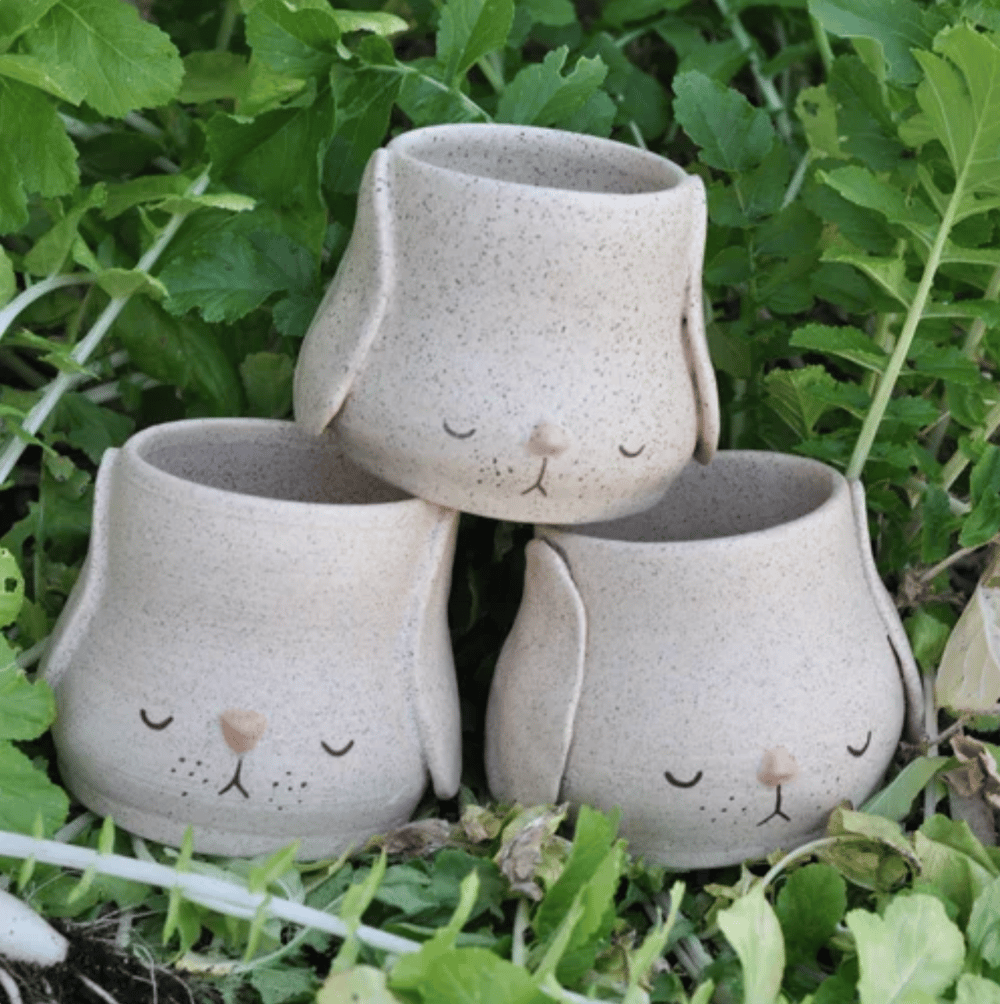 Tokki (meaning rabbit in Korean) Town is a little bunny who lives in a dog house. She sometimes thinks she's a dog— she's even starting to look like one! She will be your loyal friend and guard bunny. Tokki Town carries with her the magic of our favorite childhood rabbits, such as Peter Rabbit, Miffy, The Velveteen Rabbit, and that cute little rabbit all dressed for bed in Goodnight Moon.
Tokki Town comes in two variations: with a drainage hole (perfect for a small potted plant), and without (great for holding pens, toothbrush & toothpaste, utensils, or even a snack).
Microwave and food safe. Hand wash recommended. Made and painted by hand.
Approximately 3" diameter, 4" tall.
*Please note that this item is handmade and therefore may vary slightly.
Made-to-order: Please note that made-to-order items take 4-6 weeks. As soon as your order is placed we will add it to our production schedule. Each piece takes 2 weeks to make and dry properly. In it's third week it is fired in the kiln. After we hand-paint it and apply the glaze it is fired in the kiln a second time. As soon as your item is ready from the kiln we will ship it to you : )


Want this item? Buy it from Uno+Ichi