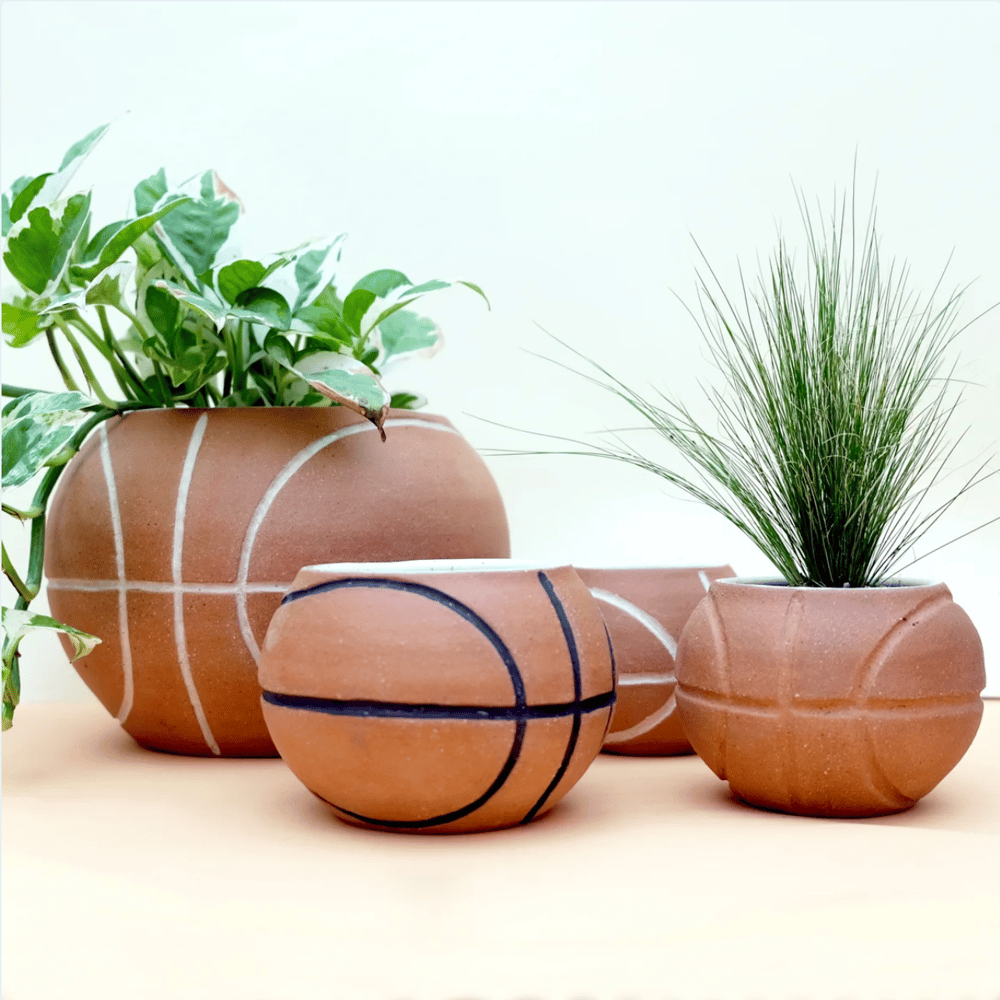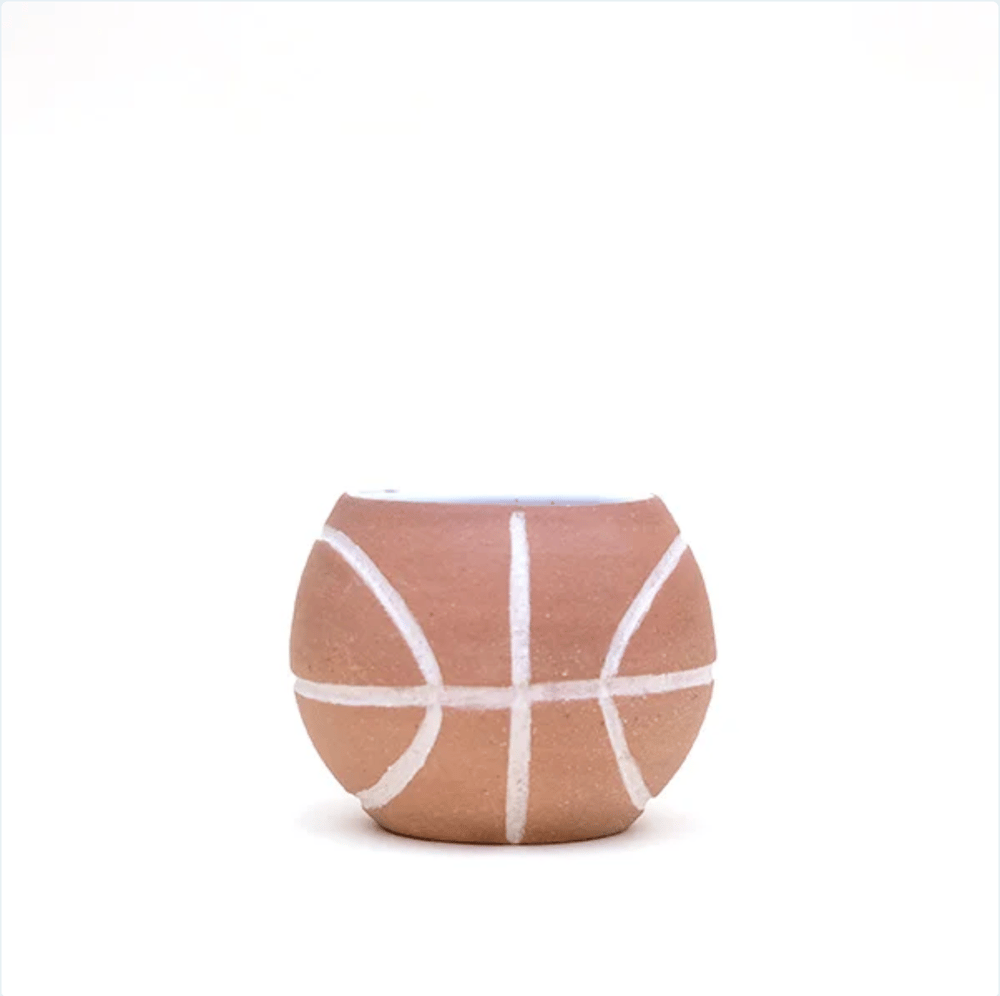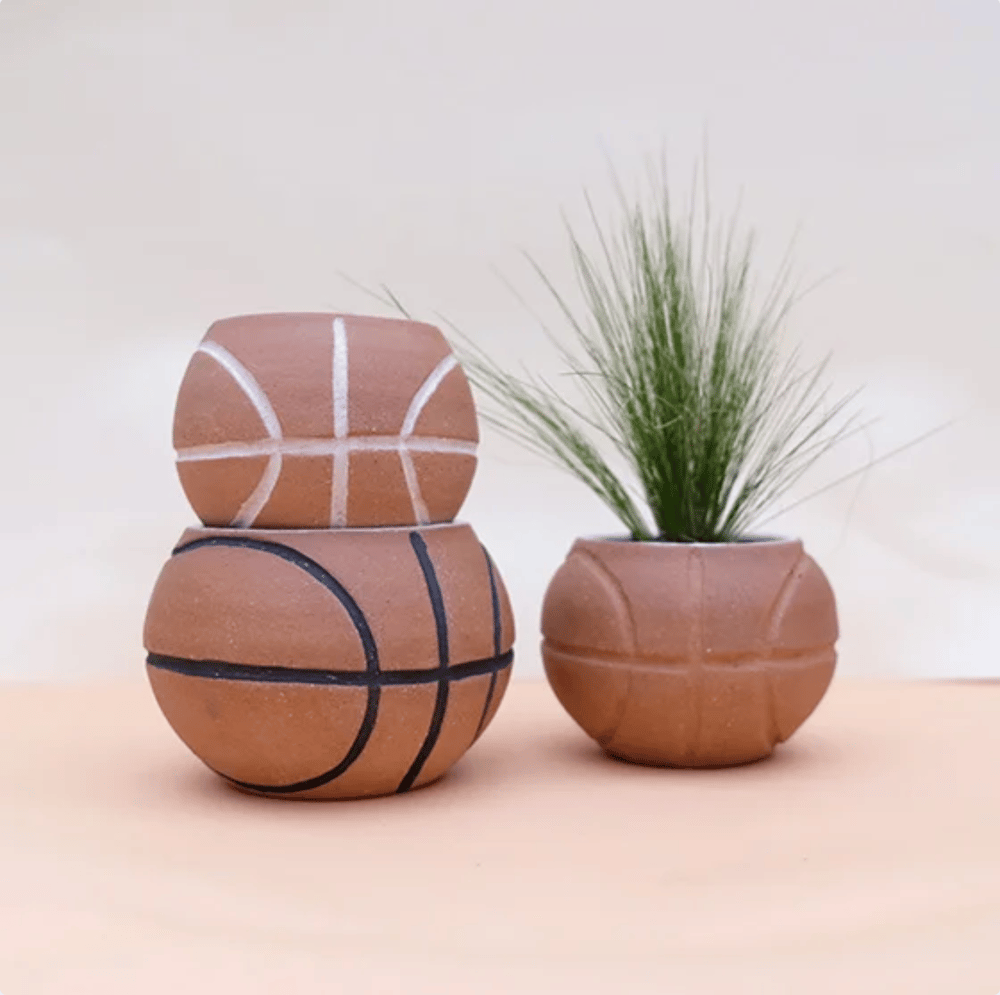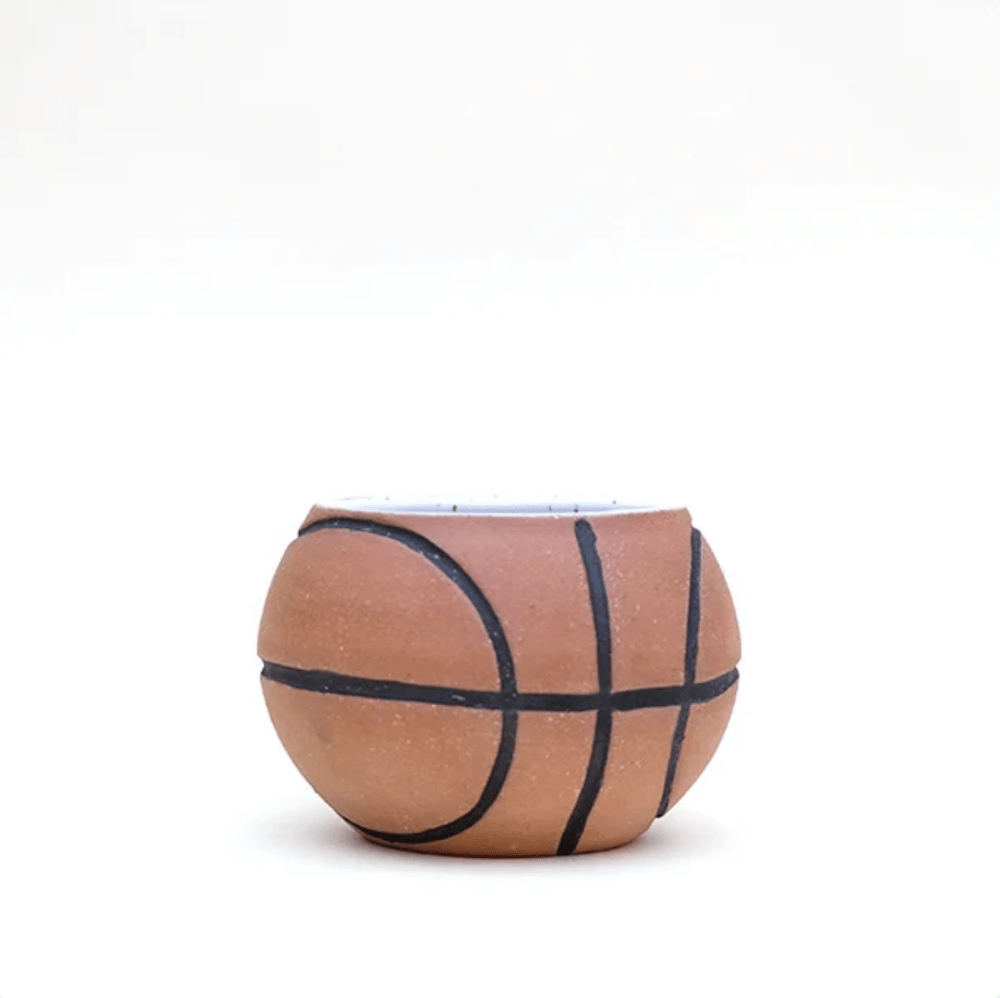 BASKETBALL planters made out of an orange-brown clay body with a white gloss glaze interior. Boost the game of any home, with and a without a plant. Available in two colors:
1. The G.O.A.T. (handpainted white lines): This style was not inspired by LeBron James (ha!) but by a classic vintage hall-of-fame basketball. This is for the nostalgic basketball fan, one who holds on to their rare Michael Jordan 1986-87 Fleer Rookie Card. Definitely the Greatest of All Time.
2. MVP (handpainted black lines): Fresh and clean, just like your game. This style is reminiscent of the pursuit of greatness on and off the court -- the thrill of competition or just the love of the game. It's for the solid player who has been putting in work this year, for whom ball is life.
Small: Approximately 3.5 x 3.5". Mouth: 2 1/4"
Medium: Approximately 5 x 5". Mouth: 3 1/2"
Large: Approximately 8 x 8". Mouth: 5 1/4"


Want this item? Buy it from Uno+Ichi